Speakers
Biomedical Stream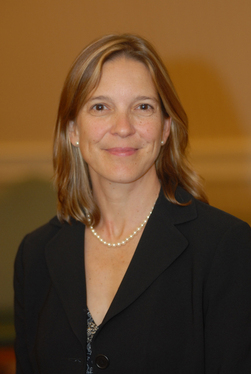 Dr Lucie Bruijn
Chief Scientist ALSA, USA
Lucie Bruijn, Ph.D. joined The ALS Association in January 2001 and is currently the Chief Scientist.  Prior to that Dr. Bruijn led a team at Bristol Myers Squibb developing in vitro and in vivo model systems for neurodegenerative disease. Realizing the potential of stem cell therapy for neurodegenerative diseases, her team worked with experts in academia to establish stem cell studies at Bristol Myers Squibb.
Dr. Bruijn received her Bachelor's degree in Pharmacy at Rhodes University, South Africa.  She received a Master's degree in Neuroscience and a Ph.D. in Biochemistry, specializing in disease mechanisms of Alzheimer's disease, at the University of London, United Kingdom. She received her MBA at Imperial College, London, United Kingdom. She joined Dr. Don Cleveland's laboratory in 1994 where she developed and characterized a mouse model of ALS (mice expressing the familial-linked SOD1 mutation).  Using this model her studies focused on disease mechanisms.  In addition, in collaboration with Dr. Robert Brown she looked for neurofilament mutations in familial and sporadic ALS patients.
At The ALS Association, Dr. Bruijn leads a global ALS research effort, Translational Research to Advance Therapies for ALS (TREAT ALS™) with the goal to move treatment options from "bench to bedside."  She has made it a priority to collaborate with other funding agencies, in particular The National Institutes of Health, The Department of Defense and many other not-for-profit ALS organizations, as well as other foundations focusing on neurodegenerative research. These collaborations ensure that increased dollars are spent on ALS research. She is involved in project development, encouraging partnerships with academia and biotech, and has played a key role in forging collaborations amongst investigators.  It is her strong belief that only through collaboration among a wide range of disciplines will we be successful in changing the course of ALS and finding a cure. 
Through participation at scientific meetings both nationally and internationally ALSA receives wide-spread recognition amongst the scientific community.  Dr. Bruijn represents The ALS Association on several scientific and research committees world-wide and acts as advisor to scientists, government officials and industry leaders seeking council in the field of ALS research. She continues to publish in the field in peer-reviewed journals and remains actively engaged in understanding the most recent research development
Opportunities and Advances in Drug Development For ALS
Currently there are three approved drugs for ALS, one providing symptomatic relief and two modifying disease progression (very modestly). The advances in our understanding of the disease and the increasing number of genetic mutations linked to ALS providing potential targets for therapy has completely changed the field and provided significant hope in the community to develop more meaningful therapies. Whilst drug discovery for neurodegenerative diseases remains challenging, there is growing interest in the biotech sector to invest in drug discovery for ALS. The large unmet medical need is one incentive. In addition, the hope is that a success in ALS may have opportunities for other neurodegenerative diseases such as Alzheimer's , Huntington's and Parkinson's Disease. The ALS Association has invested in building partnerships in drug discovery with academia, government and industry since 2004. A direct product of these efforts was the development of antisense technology and the first approved treatment for a childhood motor neuron disease, SMA, in December 2016. The focus of my presentation will be to highlight the many initiatives ongoing at The ALS Association supporting drug discovery for ALS and the challenges and opportunities in the upcoming years to develop improved therapies for ALS.